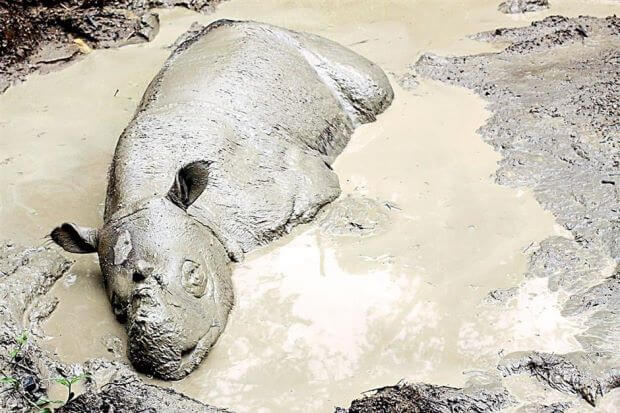 The phrase "doing the same thing again and again, and expecting a different result" applies egregiously to the Sumatran rhinoceros. It is clear that protecting wild populations has failed, and that natural breeding in captivity results in too few births to be a viable strategy.
Over the past thirty years, very many more Sumatran rhinos have died than have been born, both in the wild and equally so in captivity. There are two possible solutions. One is to accept that saving this species is now too difficult and expensive, and to abandon it to extinction. The other is to focus entirely on production of Sumatran rhino embryos in the laboratory. This can be done by intracellular sperm injection into oocytes, where one sperm is inserted into an oocyte (thereby saving the millions of sperm that are always wasted during classical artificial insemination), and the resulting embryo implanted into a female rhino. There are at least two male Sumatran rhinos in captivity that are known sperm producers (Tam in Tabin, and Andalas in Way Kambas). Indonesia has three fertile females Sumatran rhinos in managed facilities at Way Kambas, none of which are producing babies by natural breeding. All captive females, including Puntung and Iman in Tabin, can be treated with hormones to boost and regularize oocyte production.
In theory, several hundreds of Sumatran rhino oocytes could be produced annually from captive females. Any extra embryos that might be produced can either be frozen for future maturation, or attempts could be made to implant them into zoo rhinos of different species.
We need to pose several pressing questions: why are we not doing this now? Why are we wasting time counting wild rhinos and not making any clear decisions? Why are the rhino experts not advocating for this? Why are the big international conservation organizations not explicitly supporting this idea?