By Avila Geraldine, NST Online May 27, 2019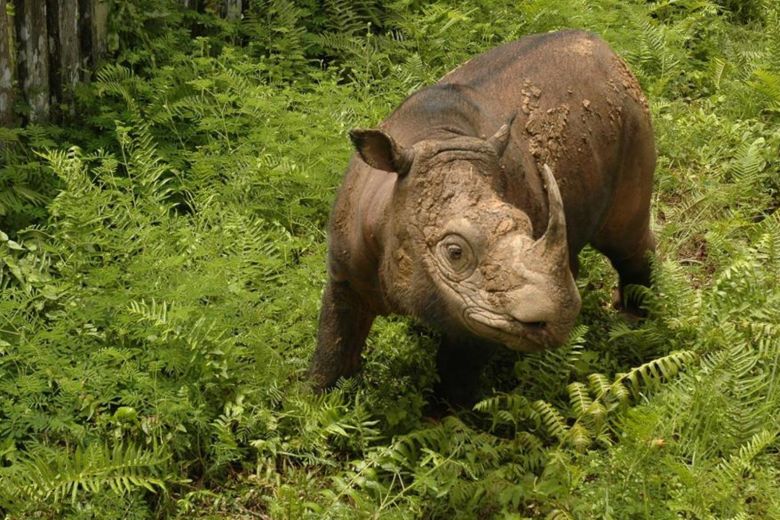 KOTA KINABALU: Malaysia's last remaining male Sumatran rhinoceros, affectionately called Tam, has died today.
Tam died at about noon at Borneo Rhino Sanctuary in Tabin Wildlife Reserve, Lahad Datu.
Sabah Deputy Chief Minister cum Tourism, Culture and Environment Minister Datuk Christina Liew said the exact cause of death would be known after the autopsy.
"Invariably, everything that could have possibly been done, was done, and executed with great love and dedication.
"(Tam's) last weeks involved the most intense palliative care as humanly possible, rendered by the Borneo Rhino Alliance (BORA) team under veterinarian Dr Zainal Zahari Zainuddin at the Borneo Rhino Sanctuary," she said in a statement, here.
Liew said Tam's death was related to old age and involved multiple organ failures.
It was reported that Tam's appetite and alertness had declined significantly since the end of last month.
Urine analysis tests indicated that Tam was suffering from organ damage and poor kidney function.
It spent most of its time lying down, having received round-the-clock attention and medication from keepers as well as veterinarians.
In Aug 2010, a wildlife team captured the male rhinoceros at the Kretam oil palm plantation in Tawau.
At the time of its capture, the rhinocerous was thought to be in its mid-20s. Tam was taken to the Tabin Wildlife Reserve where it had lived ever since.
Liew said Tam's living genome was now preserved in cell culture.
"We hope that with emerging technologies at cell and molecular levels, he may be able to contribute his genes to ensure the survival of the species," she added.
With Tam's death, Malaysia is now left with one female Sumatran rhinoceros, Iman. She was captured in 2014.
In 2017, another female rhinoceros Puntung was euthanised because she was suffering from a painful and incurable cancer.
Iman appears to be the last Sumatran rhinoceros that was found in the wild. Since her rescue, no other Sumatran rhinoceros has been detected in Sabah, indicating that the species may have become extinct.