In order to capture Sumatran rhinos so that they can be transferred to a safe location, special methods have been devised to trap the rhinos in a wa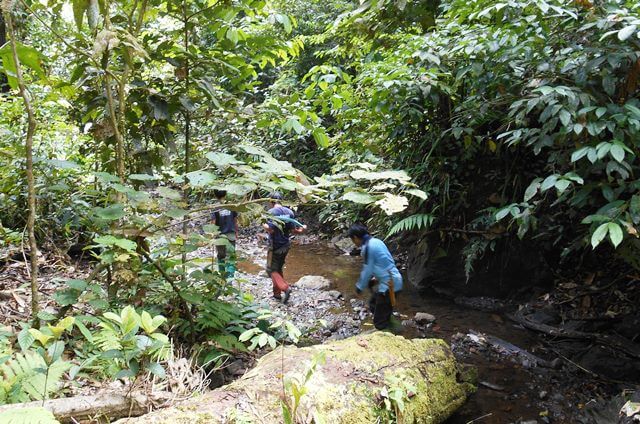 y that minimises injury to the animal and risk to conservation staff.
According to experts, this is the safest way to do it.
A smooth pit is constructed without a weak spot. It is also not possible for the rhino to charge at the wall and do harm to itself.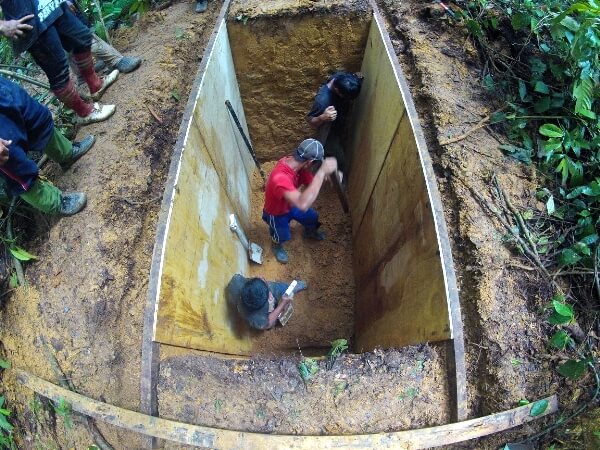 A conventional surface trap in the form of a small paddock brings two risks: first, the rhino may quickly find the weakest point and work on it continuously until it can escape; or  if there is no weak spot, the rhino may run and charge repeatedly at the fence, injuring its face and head.