A race against time is ongoing in Malaysia. Conservationist's are on a mission to save the country's last remaining Sumatran Rhinos. But the only way to achieve this, is to capture all remaining individuals in the wild – a dangerous and costly operation. "Operation Sumatran Rhino: Mission Critical" is a new National Geographic Wild documentary which chronicles Malaysia's foremost rhino scientists in their incredible quest to save this critically endangered species.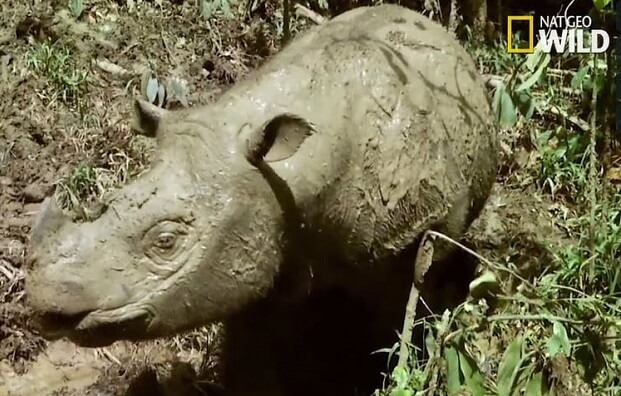 "Operation Sumatran Rhino: Mission Critical" premiered at the 2016 Wildlife Conservation Film Festival (WCFF) on August 24 and will be screened for the first time on Astro on 19 September 2016, 8.40 pm and again on 22 September 2016 at 7 pm.
The documentary is part of the Mission Critical series of documentaries, a new programming initiative from National Geographic featuring powerful stories of the most incredible and endangered animals on our planet. The new series hopes to inspire a new generation of animal lovers to preserve and protect our world's amazing wildlife, and will premiere globally in 131 countries and 38 languages.
For more information visit: WCFF.org. The WCFF is the first and only film festival on the planet whose mission is to inform, engage and inspire the protection of global biodiversity.